It seems that Shane Larkin is in the midst of reaching an agreement with the Turkish national team. The American player is very close to being granted Turkish citizenship in order for him to start playing for their national side.
The Turkish coach, Ufuk Sarica is thrilled to have a player like Larkin on his side. Shane is currently playing his second season for the Anadolu Efes and has recently broken the EuroLeague scoring record by netting 49 points in a single game.
It has also been reported that the Turkish president, Tayyip Erdogan helped to push talks further and immensely quicken the process of Shane being granted Turkish citizenship.
Shane Larkin Career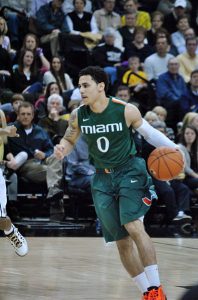 Before settling down in Anadolu Efes, Shane Larkin has had a shaky NBA career. He played single seasons for three NBA clubs, the Dallas Mavericks, New York Knicks and Brooklyn Nets, before departing for Europe and signing for Baskonia in 2016.
After a stellar season in Europe, Larkin opted to come back to the NBA and singed for the Boston Celtics in 2017.
Although playing much better, Larkin did not make an impact as he wanted to. It prompted him making a return to Europe and singing for Anadolu Efes. He helped the Turkish team reach the Final Four of the EuroLegue and is currently the reason for their success in the championship.
The Question of Nationalization
The Turkish Basketball Federation is notorious for nationalizing players. Before Larking, there have been many players appearing for the Turkish side that were not born there. The most recent one is the likes of Bobby Dixon, or as he is known now Ali Muhammed, who was granted citizenship and played point guard for the Turkish national side.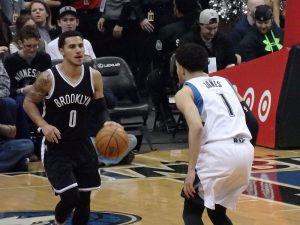 Scottie Wilbekin, who currently plays for Maccabi Tel Aviv, is another US player who was granted Turkish citizenship in recent history.
This is a move that many basketball national sides are pulling these days. Many teams opt for the naturalization of American players as they are in need of an explosive player at a certain position. Even a powerhouse like Spain has resorted to naturalizing the likes of Nikola Mirotic and Serge Ibaka at some point.
Is This Move Making Basketball Better?
Adding foreign players to a basketball national team certainly does not boast well for the cultural and national aspect of the country. Foreign players who come to play for a different country may never be able to understand the mentality of a certain team. This could come in handy when playing against bitter rivals with whom a team has a long-standing history.
Naturalized players should only be added when it comes to the greatest necessity. Weaker teams resort to this move in order to gain a slight chance against their opponents. When it comes to Turkey, they have been struggling in recent times. So the addition of Larking is a move that will improve their team.
On the other hand, certain teams, like Serbia, have stated that adding a foreign player is something that they will never do.