While the rest of the world will have their best and the finest athletes representing them in Tokyo 2020, the same cannot be said of Russia, who has been banned from participating not only in the Olympics but all international sporting events. Why did this happen and can the ban be overturned?
WADA
The World Anti-Doping Agency, or WADA, is among the highest authorities in terms of anti-doping regulation. It is this organization that banned Russia for four years from participating in all international sporting events, save UEFA. The reason this is in the news is that every country should have its own anti-doping regulations and organizations that make sure the athletes are cleared before being allowed on the global stage.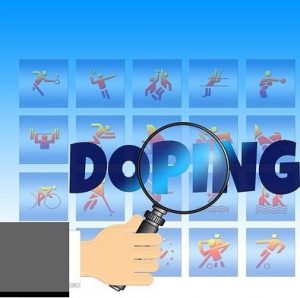 As it turns out, the Russian Anti-Doping Agency was not entirely forthcoming with the test results of their athletes. On September 21st, 2019 it was reported from several resources that the results were manipulated. When WADA tried to investigate, they found a lack of cooperation, and, reportedly, there was some obstruction in investigating one of Russia's high-jumpers. It was then that WADA pushed for a recommendation to ban Russia from either hosting or participating in sports. The punishment continued in January when the organization suspended Moscow from performing blood samples.
Why Now?
WADA has been criticized before for not investigating Russian interference, as this is not the first time the country was caught in a doping controversy (more on that later). The truth is that WADA simply did not have the required authority to lead their own investigations. That was true until 2015 when multiple nations and athletes voted in favor of granting the organization this power.
The Appeal
As before, Russia is likely to appeal this recommendation in front of the Court of Arbitration for Sport. Some Russians believe this is an expression of anti-Russian sentiments, while others claim that what the country is doing is no different from the actions of others.
What is most likely to happen is that only the athletes that passed the drug screening would be allowed to participate as neutral parties, not representing Russia. This happened before in other international competitions and there is no reason for it not to happen again, though if the doping case here is too severe, there might not be any athletes left.
Russia's History with Doping
Russia has a long history of doping. In 2008, seven athletes were suspended before the Summer Olympics, and in 2010, WADA was sent reports by an employee of RUSADA, the Russian Anti-Doping Agency, that stated it was systematically allowing doping. This wasn't a single report, but a few hundred emails were sent by the employee in question. It seemed that the state was willing to pay to cover up positive test results.
At the time, WADA was not eager to react, hoping that the country will regulate itself. Sadly, that was not the case. The German broadcasting company ARD released a documentary in 2014 detailing the procedures done to enable athletes with positive results to participate in international events. As a result of this, WADA launched an investigation, banning Moscow from conducting drug tests in the process. Russia was banned for three years and it seems they are at it again.