Miami Inter is going to be one of the latest expanding teams that are going to start the 2020 MLS season. The most important piece of information about this team is that it is going to be owned b none other than David Beckham.
Becks is going to be a partial owner of the team and the group called Miami Freedom Park LLC. After becoming a star in Europe, one of England's greats made a move to LA Galaxy in 2007. He won two trophies during his stint in the USA and has become a legitimate legend of the MLS league.
Now he is embarking on a new role as he plans to lead a newly formed team in Miami Inter to great new achievements.
How did the Project Start?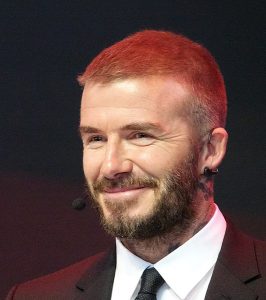 When arriving at the MLS and signing for LA Galaxy, Beckham was also awarded a specific clause in this contract. The MLS gave him a specific purchase clause which allows him to establish a future franchise for a fee of $25 million instead of the regular $150 million.
Beckham was able to establish an ownership group which first bore the name Miami Beckham United, but was later changed to Miami Freedom Park LLC. David is just one of the owners as the group also includes the likes of Sprint CEO Marcelo Claure, SoftBank CEO Masayoshi Son, and MasTec's Jorge and Jose Mas.
The team was initially rumored to be called Miami United, as Beckham wanted to honor his old and favorite team. But a team with such a name already exists in the lower leagues. So after names like Miami Vice and Miami Current were rejected, the fans eventually voted on Miami Inter (short for Club International de Futbol Miami) as the final one.
Who is Going to Play for Miami Inter?
Beckham certainly has a lot of plans for his newest Miami Inter project. People believe that some big signings are already along the way. Beckham himself has also confirmed him talking to some important names in football today. Even Barcelona's star Antoine Griezmann has expressed willingness to one day appear for Beckham's MLS side.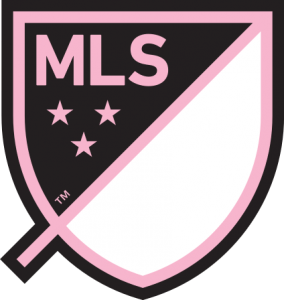 For now, confirmed singings include one very nice and young prospects. In the inaugural season, Argentinian born Matias Pellegrini and Julian Carranaza are going to appear. The side has also confirmed singing of another young talent in the Venezuelan Christian Makoun and the Canadian midfielder David Norman has also accepted and signed the contract.
Names like Wayne Rooney and James Rodriguez are also some that are speculated.
The Start of the Season
Miami Inter will play its inaugural match on March 1, 2020, in an away game against LAFC. Their first home game will be played on March 14, 2020, against none other than Beckham's former team, LA Galaxy.
Inter Miami will play its initial season on Miami CF Stadium in Fort Lauderdale, which will be the club's home for the first two seasons. But there are big plans for 2022 when the construction of a completely new stadium is expected to finish.