Will the chaos surrounding Paul Pogba finally end? It seems that a departure between Pogba and Manchester United is more imminent than ever. Pogba was projected to become the best player in the world after his transfer to Red Devils. Being under the steady hand of Jose Mourinho who constantly praised the Frenchman was also a benefit to his transfer. Football fans who use the football index for betting were extremely surprised at this turn of events.
Somewhere along the way, things started breaking apart. Pogba faced injuries and inconsistency when healthy on the pitch. Off the pitch, he was engaged in power struggles with the team's staff and especially Mourinho himself.
He did have a brief stint of excellence when Solskjaer took over the team. But it seems that Paul is back to his old ways again. So a departure from the Old Trafford is imminent.
We can't but ask ourselves – Was Pogba Worth it?
How did it All Start?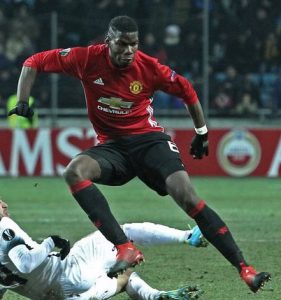 In 2016, Paul Pogba broke the transfer record for any player after arriving in Manchester United from Juventus for a fee of €105 million (£89.3 million). What was even more surprising is that his manager received a fee of €27 million from Juve after making this deal possible.
Mourinho was adamant when saying that Paul was probably the best midfielder in the world and that he has the potential of becoming the best player in the world at his position. During his first season, he did manage to play well but the Manchester side was struggling and didn't have consistent results.
It is in the second season when things started falling apart.
Paul was constantly going off and on the pitch while Manchester continued to struggle. What everyone expected of him didn't happen and the injuries did not help either. But the pinnacle came when he started clashing with the manager. Mourinho was having none of it but Paul is not a player to back down.
Eventually, Jose left the team and was substituted by the club's legend Ole Gunnar Solskjaer. At first, Pogba did play well under the tutelage of Solskjaer but resorted to his old ways eventually. It seems that he is currently the first on the chopping block for the Manchester side that is struggling yet again.
Who is Going to Benefit from the Departure?
Both sides are going to benefit from Paul Pogba leaving. A toxic environment is not good neither for the player nor for the team.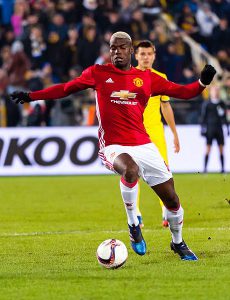 Paul never managed to score in double figures while in Manchester. A move to a side where he can display everything that he has got would benefit him. He is constantly being linked with moves to Barcelona or Real Madrid, but it seems that playing for Zidane would be the best move for his career. Additionally, players like Modric and Kroos are passed their peak and Real is looking for a suitable replacement. Pogba is the most likely option for them currently.
On the opposite end, Manchester would finally get rid of the burden that is Pogba. A lighter atmosphere in the locker room would also alleviate some of the pressure that the team is facing. Also, a projected transfer fee of £150 million would benefit the club financially.
There are numerous players that the club would be able to bring and strengthen their squad. A steady scoring option is what United desperately needs, as they haven't had one for a long time now.