Many basketball teams are already qualified for the Olympic Games. Apart from Japan, who qualifies for the event as the host, there are several criteria/options in both Men's and Women's qualifications that allow the basketball players of the world to become eligible. Here they are.
Men
2019 FIBA Basketball World Cup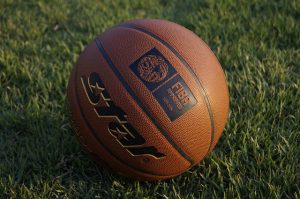 The tournament was hosted in China and allowed two teams from the Americas and two teams from Europe to automatically qualify for the 2020 Olympics, as well as the top teams in Africa, Asia, and Oceania. The teams that made it through with this method are Argentina, Australia, France, Iran, Nigeria, Spain, and the United States. The World Cup was broken down into appropriate zones to give each part of the world equal opportunity at participating in the Olympics.
FIBA World Olympic Qualifying Tournaments
There are going to be four FIBA World Olympic Qualifying Tournaments in which the sum of 24 teams is going to compete. Top 16 spots go to the top 16 unqualified teams in the World Cup. These include Serbia, the Czech Republic, Poland, Italy, Lithuania, and many others. The winner of each tournament will be granted the qualification to the Olympics. These are also known as the wild card tournaments.
Women
This is where things are a bit different. There are three women's qualifying basketball tournaments, as opposed to one for the men. The number of teams competing is 16 and the number of teams qualified 12. This time, Japan was already qualified as the host, while the US made it as the World Cup winners. The games will be played in early February.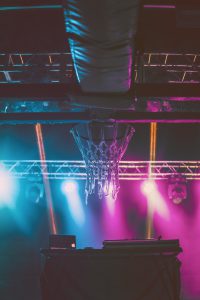 Now, the question remains regarding how one goes to the top 16 that get to compete. There are Pre-qualifying tournaments for this exact purpose. European teams compete in EuroBasket Women and hope to be in the top 6 positions. Africa, Asia, Oceania, North America, and South America get two teams each.
In Europe, teams that qualified for the WOQT are Spain, France, Serbia, Great Britain, Belgium, and Sweden. In Africa, Nigeria and Mozambique were awarded the honor, with DR Congo being disqualified for failing to appear at either of their games. The Americas brought us the US and Canada, as well as Puerto Rico and Brazil. Asia/Oceania gave way to China, South Korea, and Australia, with Japan being automatically in the mix.
2024
While these methods have already been established, there is no way of knowing if they are going to persist in the following Olympic Games. The format of the qualification methods will, most likely, remain the same, with a slight chance of changing the criteria a little for the sake of fair inclusivity.