2019 was very disappointing for the New England Patriots, to say the least. Pointing fingers is something that can't be avoided after the debacle, so let's analyze what happened and figure out who really is to blame for the tragedy of a season.
Tom Brady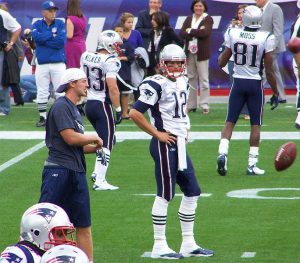 We expected amazing things from Brady this season, but the 42-year-old quarterback legend can only be as good as the team that supports him. In fact, Brady has been a long-time advocate for using football veterans that already know what to expect on the field, rather than greenhorns. As it turns out, he was right. That being said, trust between teammates is important and if the team knows you don't like rookies, you are not likely to get good cooperation from them. Another target of Brady's frustration is the coach, Bill Belichick, because of his way of handling the team, making him more into a general manager of the Patriots.
While Brady did finish the season more-or-less okay, it is still one of his worst seasons on the field. Hos completion percentage was among the worst three in his career and he only had 24 touchdowns. This may be the season Tom Brady and the Patriots part ways, as the player's contract is expected to expire soon. It doesn't help that Brady was seen yelling at other players for the inconsistent offense.
Bill Belichick
As amazing as the coach is, he did make a few interesting calls. One could argue that it was Belichick's decision to send his entire team into block against the Titans during a wild card match. Granted, this was a risky call, no matter how you put it, and it was very difficult to make the right choice. However, the 20 seconds left on the clock were enough for the Titans to nail their win on January 4th.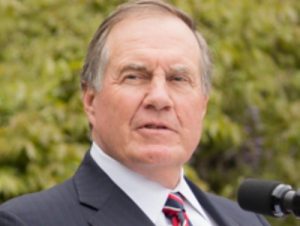 It also didn't help that the construction of the team did not go as planned, especially with the Titans snatching Adam Humphries. Another player Belichick failed to acquire was Jared Cook. Rob Gronkowski refused to get out of his retirement. All things considered, getting the players the team desperately needed was a colossal failure. Had the quest for decent players not been so exhausting, the New England Patriots might have had a team that Brady could work with in order to secure victory for the team.
How Did We Get Here?
You might think that this was a one-off fluke and a small combination of really unfortunate events that simply did not allow the Patriots to progress and you may be right, to a point. However, the team has had a decade of bad luck and questionable choices.
One of these was the misfortune of Rob Gronkowski, who suffered a back injury while lifting weights in 2009 and had to undergo surgery in 2013. This has, ultimately, led to the player's retirement in 2019, one that deprived the team of a true asset.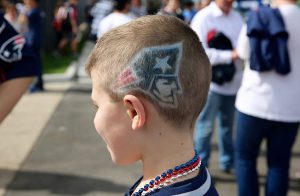 Another incident was dubbed Deflategate, where the Colts reported the Patriots for using underinflated footballs in 2015. This resulted in Brady's suspension and the team missing out on drafts. It did give Jimmy Garoppolo a chance to shine, though.
One of the instances where the Patriots had bad luck was when they signed on Antonio Brown and had to release him after only two weeks, as the player faced charges of sexual misconduct and giving threats.
Ultimately, it wasn't just Brady, the bad offense, or Belichick that got us here. This was something that was expected for a long time and we may be looking at the final days of the Patriots.