Some legends are born great, others worked hard. It is the same in football and we are going to discuss some of those legends today. Namely, we are going to list some of the greatest quarterbacks of all time. If your favorite is not on the list, we apologize and recognize that there is a smidge of subjectivity here. Here are our picks.
Tom Brady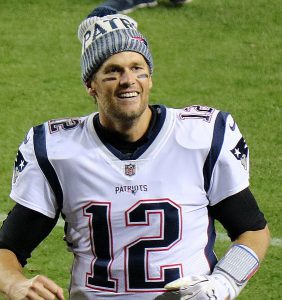 This is one of those universal choices. Tom Brady is the only player with six Super Bowl rings (note that we said 'player'. There are those who won an equal number or more rings, but they didn't play).
Not only that, he is a veteran that still presents a challenge and a hurdle for the younger generations. He was named MVP two times and even came back from a devastating injury that might have ended his career. Though he did clash with Belichick on occasion and did not lead the Patriots to victory this year, he is still, arguably, the GOAT. His success on the field is a part of why his talk of getting more veterans to lay makes sense.
Joe Montana
Right below Brady is Joe Montana. He won 4 Super Bowls, which is great considering he only played in four, to begin with. Out of those four, he took three Super Bowl MVP awards. He was adored and respected for being dependable on the field. In fact, before Brady came along, it was Montana who was declared the greatest. He played for the 49ers and the Chiefs. His touchdowns were nearly unstoppable and he retired in 1994.
Peyton Manning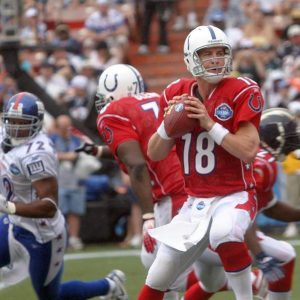 If there was a quarterback that would make Brady sweat in the 21st century, it was definitely Peyton Manning, retired in 2015. He played for the Colts and the Broncos and got 2 Super Bowl rings, five MVPs, and two Offensive Player of the Year awards. What separates Manning from the rest of the quarterbacks is his innovation. It was very difficult to plan how to take him on, as he often had a few aces up his sleeve. He would yell out false calls, switch the lines quickly, or overall confuse the opposing teams in another way. He was a wild card on the field and only those who have seen him in action repeatedly could begin to comprehend what they could expect from him.
Johnny Unitas
A single Super Bowl ring and three league MVPs may not seem like much when compared to others on this list, but don't let that fool you. He was as dependable as Manning, and as cunning as Montana. He is the only player to lead the league in passing touchdowns four straight years and was one of the biggest threats on the field 1956-1972. Unitas was also present and instrumental in the first overtime NFL game, nicknamed "The Greatest Game of All Time", where he led the Colts to victory against the Giants.