The amazing veteran and somewhat controversial player, Zlatan Ibrahimovic, is back in AC Milan and couldn't be happier. Warning that he is more than just a mascot for the team, Ibrahimovic celebrated with the team the only way he knew how – by scoring. However, is Zlatan enough to bring victory to the team?
Like He Never Left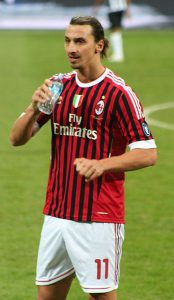 The transfer of Zlatan was drafted up as free after his contract with LA Galaxy in the MLS expired. He was happy to return to the team he "hugely respected". The 38-year-old veteran proved his worth in the first friendly match against Rhodense a fifth-tier team. The Score? An incredible 9-0.
The first two goals of the match were scored by Davide Calabria, with Ibrahimovic taking the third, and Calhanoglu and Paqueta were responsible for the fourth and fifth, respectively. The destruction of Rhodense was to be expected, but the degree to which this was done was not.
Ibrahimovic proved that he was what Milan was looking for from 2010-2012. He then made 85 appearances and scored 56 goals with 24 assists.
As ridiculous as it is to see someone close to the age of forty not only actively playing, but still being more than relevant, Ibrahimovic stated that he was getting more offers than when he was 28.
On His Time Away from Milan
His return to the club was not for the sake of money, but for the constant adrenaline-pumped action the player needs in his quest to improve his game. Regarding the negotiations, Ibrahimovic stated that he was not satisfied when he transferred to Paris Saint-Germain, as he was very happy in Milan. There was no player more ecstatic about leaving Barcelona. This loan and the time spent with the club made him realize he found his home.
Sampdoria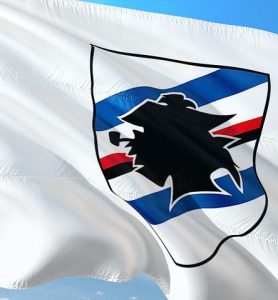 What somewhat dampened the spirits of the team was the veteran's debut match against Sampdoria on the 6th of January. What was supposed to be a welcoming match turned into a draw. Ibrahimovic forced a save from Audero, but, after that, failed to score any goals. Still, there is plenty of time for the player and the club to find the perfect synergy on the pitch.
The coach of the team, Stefano Pioli, still believes that Ibrahimovic made a positive impact, that he is moving very well, and that the problem was the overall quality of the team, which was not used to Ibrahimovic's presence and energy.
Following Serie A Matches
The next match in Serie A puts AC Milan against Inter. On the 9th of February, we will get to see who is stronger in yet another Derby di Milano. Will the team get used to Ibrahimovic's style and climb to victory? After Inter, the club will take on Torino on the 17th of February. This match should not present a challenge for Milan, as they have won far more of the clashes in the past.